Keynote Speaker(ISCIPT 2022)

Assoc. Prof. Ailing Xiao
Beijing University of Posts and Telecommunications, China
Experience:
Assoc. Prof. Ailing Xiao, has received her Ph.D. in Computer Science and Technology from Beijing University of Posts and Telecommunications in 2015. From 2015 to 2018, she became a postdoctoral researcher in the Department of Electronic Engineering, Tsinghua University. In 2018, she was appointed an associate professor in the School of Information at North China University of Technology. Her research interests include marine communications, QoE-oriented resource management, and survival strategies for virtual networks. Until now, she has published more than 20 papers in several high-ranking journals, including IEEE NETWORK, IEEE TCOM, and IEEE TNSE, or conferences. She is holding more than 10 invention patents and proposed useful advice to help develop ITU-T standards. She also chaired three projects supported by the National Natural Science Fund of China (NSFC), Beijing Municipal Education Commission, and the Ministry of National Defense of China. As a core member, she has participated in several key projects, such as the 973 Program, NSFC Major Research Plan, and Beijing Natural Science Foundation Key Program.

Prof. Shuwen Xu, IEEE Senior Member
Xidian University, China
Experience:

Shuwen Xu was born in Huangshan, Anhui Province. He is an Engineering Doctorate and serves as a Professor and Doctoral Supervisor at Xidian University. His main research interests are sea clutter sensing and detection of weak targets, and he mainly conducts research at the National Lab of Radar Signal Processing (Xidian University). Currently, he is the Deputy Director of the Collaborative Innovation Center of Information Sensing and Understanding, as well as the Head of the Department of Radar Signal Processing and Data Processing. Prof. Xu is a senior fellow of IEEE; a senior member of Chinese Institute of Electronics; a senior member of China Institute of Communications; an expert on the Science and Technology Expert Database, the Ministry of Science and Technology, China; an expert for the China Discipline Evaluation; and one of the first batch of Huashan Scholars at Xidian University. He also serves as a young editorial board member of famous domestic journals, including Journal of Electronics and Information Technology, Journal of Radars, Journal of Signal Processing, and Journal of Terahertz Science and Electronic Information Technology. Prof. Xu won financial support from McMaster University and continued his research at McMaster as a visiting professor. He was an affiliated researcher of the CLP Group. He won the title of "Provincial-Level Young Talent", and was granted Undergraduate Teaching Award. He has published more than 100 papers and is holding 20 patents. He has chaired:
more than 20 national-level projects that are supported by the National Natural Science Foundation of China and the Ministry of Defense, China;

more than 20 projects on industry-university collaboration;

and 8 projects on the reform of teaching.
He has developed several sets of advanced software systems and hardware systems for sea exploration.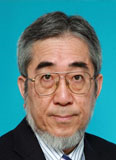 Prof. Hiroshi Fujita, IEICE Fellow
Gifu University, Japan
Experience:
Prof. Hiroshi Fujita received his B.S. and M.S. degrees in electrical engineering from Gifu University in 1976 and 1978, respectively, and his Ph.D. degree from Nagoya University in 1983. He became an associate researcher at the National Institute of Technology, Gifu College in 1978 and an associate professor in 1986. From 1983 to 1986, he continued his research at the Kurt Rossman Laboratories for Radiologic Image Research as a visiting researcher. He then became an associate professor and a professor at the Faculty of Engineering, Gifu University in 1991 and 1995, respectively. Since 2002, he was appointed as a professor and dean of the Department of Intelligent Image Information, Graduate School of Medicine, Gifu University. Currently, he is an Emeritus Professor at Gifu University. He is also a Visiting Professor at Zhengzhou University, China, and Fujita Health University, Japan. He is a member of the Society for Medical Image Information (Honorary President), the Institute of Electronics, Information and Communication Engineers (Fellow), its Technical Groups on Medical Image (Adviser), the Japan Society for Medical Image Engineering (Director), and some other societies such as SPIE. He has also served as a scientific committee or program committee member, such as in International Workshop on Digital Mammography (Breast Imaging), SPIE Medical Imaging, and Computer Assisted Radiology and Surgery (CARS). He was a General Co-Chair of Asian Forum on Medical Imaging 2007 held at Cheju National University, Korea, and a General Chair of the International Workshop for Breast Imaging (IWDM2014, Gifu). He has also worked as a Guest Editor-in-Chief in Special Section Editorial Committee for Medical Imaging, issued in April 2013, from IEICE Society in Japan, and also as a Guest Editor-in-Chief in the Special Issue on Advanced Image Technologies in Diagnostic Imaging in 2018 in the Journal of Medical Imaging and Health Informatics. His research interests include computer-aided diagnostic systems, image analysis and processing, and image evaluation in medicine. He has published more than 1,000 papers in journals, proceedings, book chapters, and scientific magazines.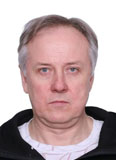 Dr. TIURIN SERGEI
Tomsk Polytechnic University, Russia
Experience:
TIURIN SERGEI, male, received an engineer degree from Tomsk Polytechnic University, Russia in 1993, served in the Department of Cartography Teaching and Research and CNC Systems at Tomsk Polytechnic University from 1993 to 1999, and has been the General Manager of Al-Ar (Laser Measurement) Ltd. in Russia since 2015. He is an excellent expert belonging to the field of high voltage nanosecond pulse power supply development and laser measurement technology, specializing in signal processing and optoelectronic measurement, and his laser outside diameter measuring instrument is being prepared for development in China, with slightly higher index than Germany, the first one in China. And in recent years, he has cooperated with the Chinese project team to complete several national key research and development programs such as the Ministry of Science and Technology of China's special cooperation with Russia and the National Natural Science Foundation of China.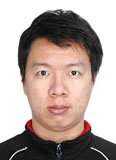 Assoc. Prof. Hongbo Zhu
Shenyang Ligong University, China
Experience:
Hongbo Zhu, Doctor of Engineering, is an associate professor and master's advisor at the School of Information Science and Engineering, Shenyang Ligong University. He received his bachelor's degree in computer science and technology, master's degree in software engineering, and doctoral degree in computer architecture from Northeastern University in 2009, 2012, and 2020, respectively. His research interests include medical big data, computer-aided diagnosis, and image and signal processing. He presided over and participated in 7 national- and provincial-level projects including the National Natural Science Foundation of China (NSFC), Key Engineering Center Project of the Ministry of Education, Key Laboratory Project of Liaoning Provincial Education Department, and Key Laboratory Project of Shenyang City. He has published more than 20 papers in leading national and international journals, including IEEE Transactions on Computational Social Systems (TCSS), IEEE Transactions on Consumer Electronics (TCE), IEEE Journal of Biomedical and Health Informatics (JBHI), International Conference on Pattern Recognition (ICPR), and Genetic and Evolutionary Computation Conference (GECCO). He also serves as a reviewer for many other high-ranking journals, such as IEEE/CAA Journal of Automatica Sinica (JAS), IEEE Transactions on Circuits and Systems for Video Technology (TCSVT), IEEE Transactions on Green Communications and Networking, etc.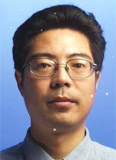 Prof. Wendong Xiao, IEEE Senior Member
University of Science and Technology Beijing, China
Experience:
Prof. Wendong Xiao is currently a Professor with the School of Automation and Electrical Engineering, University of Science and Technology Beijing, P. R. China. His previous appointments include Scientist III with the Institute for Infocomm Research (I2R), Agency for Science, Technology and Research (A*STAR), Singapore (2004-2012), Research Fellow with the Nanyang Technological University, Singapore (2001-2004), Associate Professor with the Northeastern University, China (1999-2001), and Post-Doctorate Research Fellow with the POSCO Technical Research Laboratories, South Korea (1996-1999). He received his Ph.D. degree from Northeastern University, China in 1995. His current research focuses on wireless localization and tracking, energy harvesting based network resource management, wearable computing for healthcare, big data processing, wireless sensor networks and internet of things. He has published about 150 papers in Journals and conferences and has been participating in a number of research and industrial projects in the related areas. He has been actively participating in the organizations for more than 70 international conferences and reviews for many top international Journals.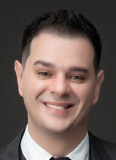 Prof. Nikolaos M. Freris, IEEE Senior Member
University of Science and Technology of China
Experience:
Nick Freris is Professor in the School of Computer Science at USTC, and Vice Dean of the International College.. He received the Diploma in Electrical and Computer Engineering from the National Technical University of Athens (NTUA), Greece, in 2005, and the M.S.degree in Electrical and Computer Engineering, the M.S. degree in Mathematics, and the Ph.D.degree in Electrical and Computer Engineering all from the University of Illinois at Urbana-Champaign(UIUC) in 2007, 2008, and 2010, respectively. His research lies in AIoT/CPS/IoT: machine learning, distributed optimization, data mining, wireless networks, control, and signal processing, with applications in power systems, sensornetworks, transportation, cyber security, and robotics. Dr. Freris has published several papers in high-profile conferences and journals held by IEEE, ACM, and SIAM.