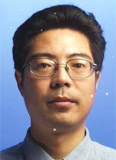 Prof. Wendong Xiao, IEEE Senior Member
University of Science and Technology Beijing, China
Experience:
Prof. Wendong Xiao is currently a Professor with the School of Automation and Electrical Engineering, University of Science and Technology Beijing, P. R. China. His previous appointments include Scientist III with the Institute for Infocomm Research (I2R), Agency for Science, Technology and Research (A*STAR), Singapore (2004-2012), Research Fellow with the Nanyang Technological University, Singapore (2001-2004), Associate Professor with the Northeastern University, China (1999-2001), and Post-Doctorate Research Fellow with the POSCO Technical Research Laboratories, South Korea (1996-1999). He received his Ph.D. degree from Northeastern University, China in 1995. His current research focuses on wireless localization and tracking, energy harvesting based network resource management, wearable computing for healthcare, big data processing, wireless sensor networks and internet of things. He has published about 150 papers in Journals and conferences and has been participating in a number of research and industrial projects in the related areas. He has been actively participating in the organizations for more than 70 international conferences and reviews for many top international Journals.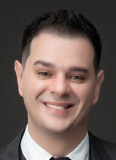 Prof. Nikolaos M. Freris, IEEE Senior Member
University of Science and Technology of China
Experience:
Nick Freris is Professor in the School of Computer Science at USTC, and Vice Dean of the International College.. He received the Diploma in Electrical and Computer Engineering from the National Technical University of Athens (NTUA), Greece, in 2005, and the M.S.degree in Electrical and Computer Engineering, the M.S. degree in Mathematics, and the Ph.D.degree in Electrical and Computer Engineering all from the University of Illinois at Urbana-Champaign(UIUC) in 2007, 2008, and 2010, respectively. His research lies in AIoT/CPS/IoT: machine learning, distributed optimization, data mining, wireless networks, control, and signal processing, with applications in power systems, sensornetworks, transportation, cyber security, and robotics. Dr. Freris has published several papers in high-profile conferences and journals held by IEEE, ACM, and SIAM.
TO BE ADDED...