Prof. Yonghui Li, IEEE Fellow
The University of Sydney, Australia
Short Bio:
Professor Yonghui Li is now a Professor and Director of Wireless Engineering Laboratory in School of Electrical and Information Engineering, University of Sydney. At the same time, he also is an editor for IEEE transactions on communications, IEEE transactions on vehicular technology and guest editors for several special issues of IEEE journals, such as IEEE JSAC, IEEE IoT Journals, IEEE Communications Magazine. He received the best paper awards from IEEE International Conference on Communications (ICC) 2014, IEEE PIMRC 2017, and IEEE Wireless Days Conferences (WD) 2014. He has published one book, more than 160 papers in premier IEEE journals and more than 100 papers in premier IEEE conferences. His publications have been cited more than 15000 times. Six of his papers have been included as ISI high cited papers by ESI Web of Science, defined as top 1% of papers in the field. Several of his papers have been the top most 10 most cited papers in the respective journals since the year it was published. He has participated in $500 Millions Australia national demonstration project "Smart Grid Smart City" and designed last mile access networks.
Speech Title: Beyond 5G towards a Super-connected World
Abstract: Connected smart objects, platforms and environments have been identified as the next big technology development, enabling significant society changes and economic growth. The entire physical world will be connected to the Internet, referred to as Internet of Things (IoT). The intelligent IoT network for automatic interaction and processing between objects and environments will become an inherent part of areas such as electricity, transportation, industrial control, utilities management, healthcare, water resources management and mining. Wireless networks are one of the key enabling technologies of the IoT. They are likely to be universally used for last mile connectivity due to their flexibility, scalability and cost effectiveness. The attributes and traffic models of IoT networks are essentially different from those of conventional communication systems, which are designed to transmit voice, data and multimedia. IoT access networks face many unique challenges that cannot be addressed by existing network protocols; these include support for a truly massive number of devices, the transmission of huge volumes of data burst in large-scale networks over limited bandwidth, and the ability to accommodate diverse traffic patterns and quality of service (QoS) requirements. Some IoT applications have much stringent latency and reliability requirements which cannot be accommodated by existing wireless networks. Addressing these challenges requires the development of new wireless access technologies, underlying network protocols, signal processing techniques and security protocols. In this talk, I will present the IoT network development, architecture, key challenges, requirements, potential solutions and recent research progress in this area, particularly in 5G and beyond 5G.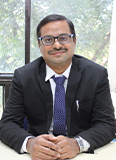 Prof. Sailesh Iyer
Rai School of Engineering, Rai University, India
Short Bio:
Dr. Sailesh Iyer has a Ph.D. (Computer Science) and currently serving as a Professor and Dean, CSE/IT Department, Rai School of Engineering, Rai University, Ahmedabad. He has more than 23 years of experience in Academics, Industry and Corporate Training out of which 18 years are in core Academics. He is presently guiding 8 Research Scholars. In addition to Patents, he is involved as an Editor for Book projects with IGI Global (USA), River Publishers (Denmark), Taylor and Francis (UK) and Bentham Science (UAE). A hardcore Academician and Administrator, he has excelled in Corporate Training, Delivered Expert Talk in various AICTE sponsored STTP's, ATAL FDP's, Reputed Universities, Government organized Workshops, Orientation and Refresher Courses organized by HRDC, Gujarat University. Research Contribution include reputed Publications, Track Chair and TPC Member for various reputed International and National Conferences, Reviewer of International Journals like Multimedia Tools and Applications (Springer), Journal of Computer Science (Scopus Indexed), International Journal of Big Data Analytics in Healthcare (IGI Global), Journal of Renewable Energy and Environment and Editor in various Journals. Expert Talk on Research based topics in various Universities and Conferences in addition to guiding Research Scholars as Supervisor. He has also been invited as a Judge for various events, Examiner for Reputed Universities, is a Computer Society of India Lifetime Member and was serving as Managing Committee (MC) Member, CSI Ahmedabad Chapter from 2018-2020.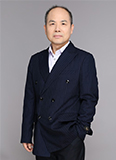 Prof. Yulin Wang
Wuhan University, China
Short Bio:
Yulin Wang is a full professor in the School of Computer Science, Wuhan University, China. His research interests include image and video processing, digital rights management, information security, intelligent system, e-commerce, IoT, code clone and so on. He got his PhD degree from University of London, UK. He got his master and bachelor degree from Huazhong University of Science and Technology(HUST)and Xi-Dian University respectively, both in China. Before joining the Wuhan University, he has worked in Hi-tech IT industry, including HUAWEI? and national research institute, for more than ten years. He has involved more than 15 national and international research projects. In recently 10 years, Prof. Wang has published 1 book, and 50+ journal and conference papers, including in IEEE TIP. He holds 10 authorized patents. Prof. Wang served as EiC of 2 international journals and reviewer of top IEEE and ACM journals. He also served as reviewer of Innovative talents projects and national research funds, including National High Technology Research and Development Program of China. Prof. Wang was the external PhD advisor of Dublin City University, Ireland during 2008-2010. In recently 10 years, Prof. Wang served as chairman of more than 10 international conferences, and keynote speakers in more than 20 international conferences. Besides UK, he visited US, France,Italy, Portugal,Croatia, Australia, Germany, korea, Ireland,Singapore, Malaysia, Japan, and Hong Kong. In addition, Prof. Wang has been appointed as the deputy director of Hubei provincial science and technology commission (CAPD) since 2014.
Speech Title: Image Authentication and Tamper Localization
Abstract: Image authentication can be used in many fields, including e-government, e-commerce, national security, news pictures, court evidence, medical image, engineering design, and so on. Since some content-preserving manipulations, such as JPEG compression, contrast enhancement, and brightness adjustment, are often acceptable—or even desired—in practical application, an authentication method needs to be able to distinguish them from malicious tampering, such as removal, addition, and modification of objects. Therefore, the traditional hash-based authentication is not suitable for the application. As for the semi-fragile watermarking technique, it meets the requirements of the above application at the expense of severely damaging image fidelity. In this talk, we propose a hybrid authentication technique based on what we call fragile hash value. The technique can blindly detect and localize malicious tampering, while maintaining reasonable tolerance to conventional content-preserving manipulations. The hash value is derived from the relative difference between each pair of the selected DCT coefficient in a central block and its counterpart which is estimated by the DC values of the center block and its adjacent blocks. In order to maintain the relative difference relationship when the image undergoes legitimate processing, we make a pre-compensation for the coefficients. Finally, we point out the direction using deep learning technique for image authentication.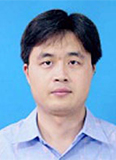 Prof. Yongtao Ma
Tianjin University, China
Short Bio:
Dr. YongtaoMa, doctoral supervisor, IEEE member. Engaged in research on indoor positioning, intelligent wireless communication, radio frequency identification technology, wireless sensor networks, microwave devices and antennas, and undertook a number of national and provincial and ministerial projects. From December 2013 to June 2014, the Worcester Polytechnic Institute of the United States, a visiting scholar, studied with Professor KAVEH PAHLAVAN (IEEE Fellow), an expert in wireless positioning technology. From December 2016 to December 2017, the visiting scholar of Georgia Institute of Technology studied under the communication signal processing expert Geoffrey Ye Li (IEEE Fellow).
Speech Title: Key technologies for RFID perception
Abstract: As we all know, IoT perception is the source of information acquisition, and it is also related to the success or failure of subsequent transmission and processing. To improve the perception effect from the source, it is necessary to comprehensively consider various aspects such as perception accuracy, energy consumption, cost, maintainability, and life cycle. aspect. Passive IoT perception is currently the world's cutting-edge technology in the field of perception and monitoring. There are still many problems to be explored and solved, and there is still relatively large room for improvement in positioning and perception performance. Passive IoT sensing technology has the characteristics of wireless and passive, which will greatly expand the breadth and depth of perception, and can promote the development of synaesthesia integration. UHF RFID passive tags have the advantages of low price, portability, small size, convenient deployment, and no battery, and are an important carrier for the realization of IoT positioning and sensing technologies. The report introduced the research work of the research group from the aspects of channel model research, multi-target cooperative passive sensing, passive passive sensing, and synthetic spatial sensing. Such research aims to promote the application of basic research results by solving the core scientific problems behind the technical bottlenecks.
Assoc. Prof. Congduan Li
Sun Yat-sen University, China
Short Bio:
Congduan Li (Member, IEEE) received the B.S. degree from the University of Science and Technology Beijing, China, in 2008, the M.S. degree from Northern Arizona University, AZ, USA, in 2011, and the Ph.D. degree from Drexel University, PA, USA, in 2015, respectively, all in Electrical Engineering. From October 2015 to August 2018, he was a Post-Doctoral Research Fellow with the Institute of Network Coding, The Chinese University of Hong Kong and with the Department of Computer Science, City University of Hong Kong. He is currently an Associate Professor with the School of Electronics and Communication Engineering, Sun Yat-sen University, China. His research interests lie in the broad areas related with networks, such as coding, security, wireless, storage, and caching.
Speech Title: Information Theoretic Security and Encryption Schemes of Multi-level Diversity Coding Systems
Abstract: Multilevel diversity coding system (MDCS) is a special model of multi-source networks, in which the sources are with different priorities. To achieve perfect (information-theoretic) secrecy against wiretap channels, the concept of threshold perfect secrecy is added to the asymmetric MDCS model, called secure AMDCS (S-AMDCS). We proved that superposition is not optimal for the general S-AMDCS, and the exact full secure rate region was proved for a class of S-AMDCS. Furthermore, we proposed a joint encryption scheme, which can be applied to S-AMDCS with arbitrary number of encoders and security levels. The proposed scheme is proved to be secure and efficient.